Foster interaction with peers and faculty
Use class time for what's important: discussions with peers, posing questions, and constructing knowledge by building on previous understanding.
Lucidspark for 
students
Quickly write, erase, and rewrite whatever you're working on! Access a limitless space to work out your ideas and connect with learning.
Free for an individual student, teacher, or faculty member
Free for current students, teachers, and faculty (with your official school email address)

Unlimited document creation

Unlimited sharing

Great for individual use
For a school or district
Sitewide options available

Domain control

All enterprise features

All integrations

Centralized account management

Advanced security and privacy

Dedicated Customer Success Team

Data and automation
For a classroom, department, team, or EDU professional
Education discount available

Unlimited editable documents

Ability to create assignments

Advanced collaboration

LMS Integrations

Revision history

+1000 education/professional templates
Why Lucidspark for Education?
Create opportunities for students to meaningfully engage with content
Enable students to showcase their thinking, share ideas, and brainstorm! Remove the intimidation of getting the answer wrong, while encouraging students to share and learn together.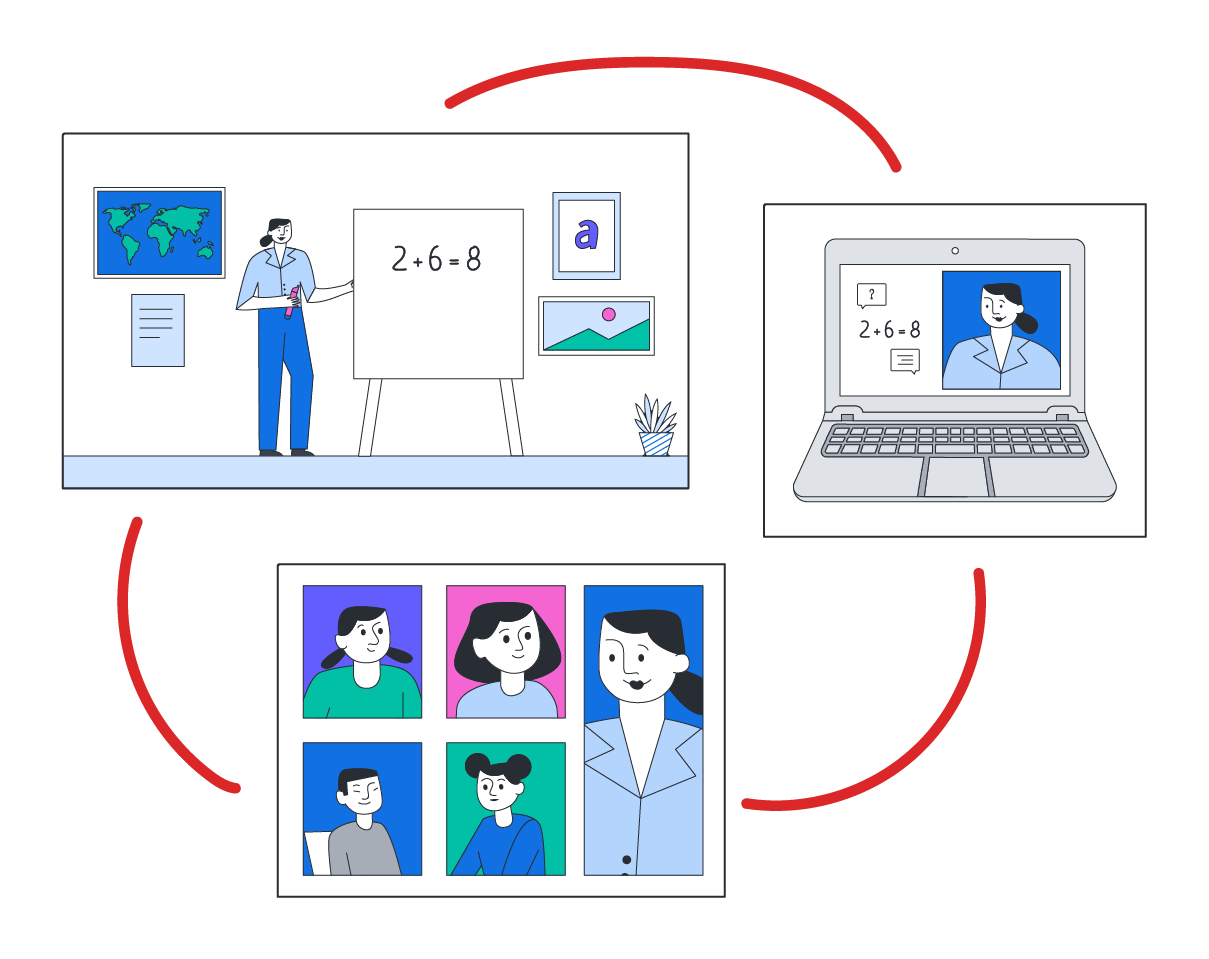 A flexible platform for educators
Teach in a variety of settings and to diverse groups of students. Utilize digital whiteboards that can be displayed to the whole class or shared with individual students. Provide ample space with break-out boards for small-group activities, student presentations and more.
Guarantee academic continuity
Support asynchronous and synchronous learning to ensure content is available to students whatever the environment.
Learning loss recovery
Create individualized learning plans across grades and subjects. Allow students to strengthen existing relationships with peers and faculty in combination with curriculum.
Mandy Nielsen

Educator
When transitioning to Lucidspark's digital whiteboard, the whiteboard was no longer just my space it has become the students' space. This has empowered my students to have a voice and created an equal opportunity for questions to be asked and feedback to be given.